The Harry Potter™ collection by Ugears, consisting of four models, has been awarded the "Best Product of the Year" award by Warner Bros. Discovery. The award ceremony for the company's licensed products took place in Prague on March 2, 2023. This award recognizes the high quality and unique design of the Harry Potter™ series models from Ugears.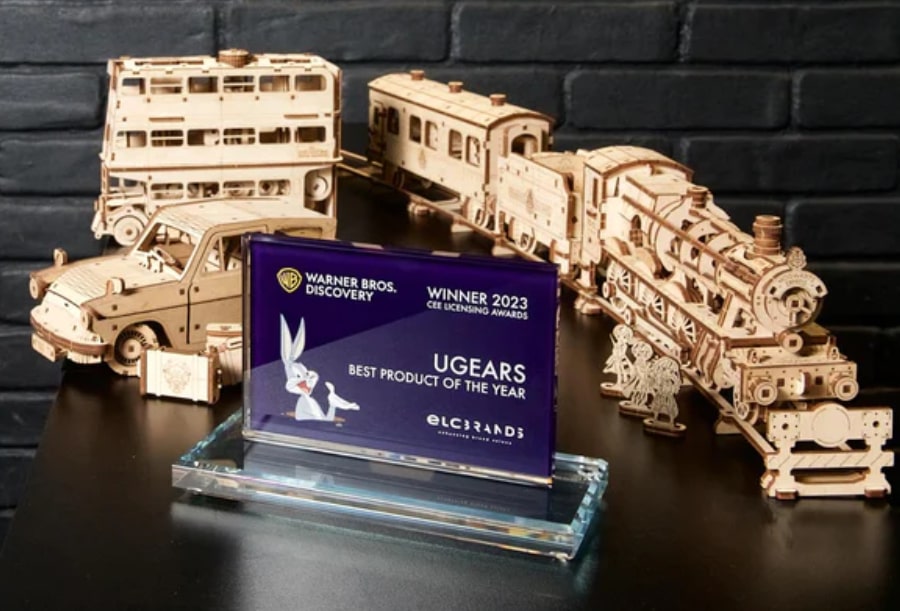 HOGWARTS™ EXPRESS
The Hogwarts™ Express travels 4-6 meters on any smooth, flat surface. The locomotive can move both independently and with two cars: a coal tender and a passenger car with three compartments for Harry, Hermione and Ronald figures.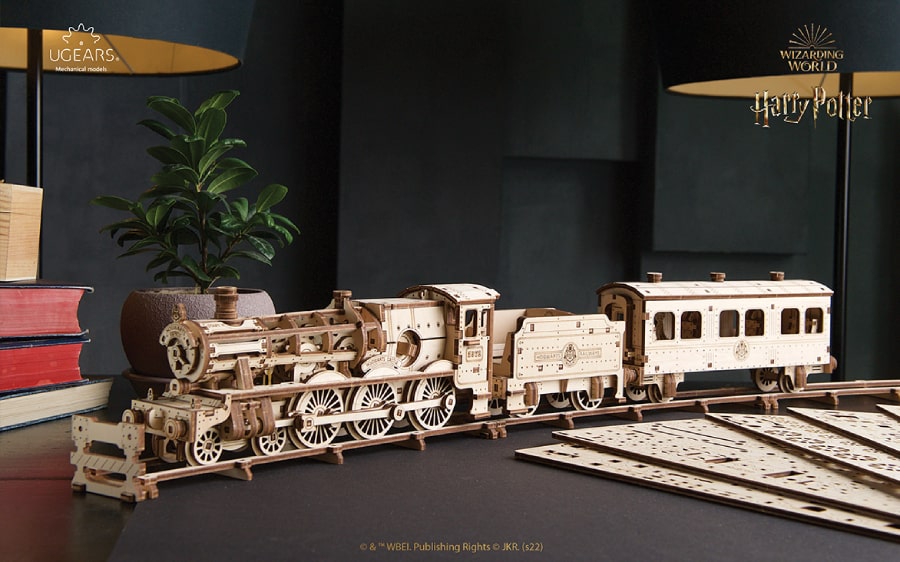 KNIGHT BUS™.
The Knight's Bus™ is powered by a spring engine. This fast, three-story bus can expand and contract, just like in the movie Harry Potter and the Prisoner of Azkaban. In its normal (uncompressed) state, the bus travels surprisingly fast. Squeeze the bus and the internal mechanism will make it move more slowly.
KNIGHT BUS™.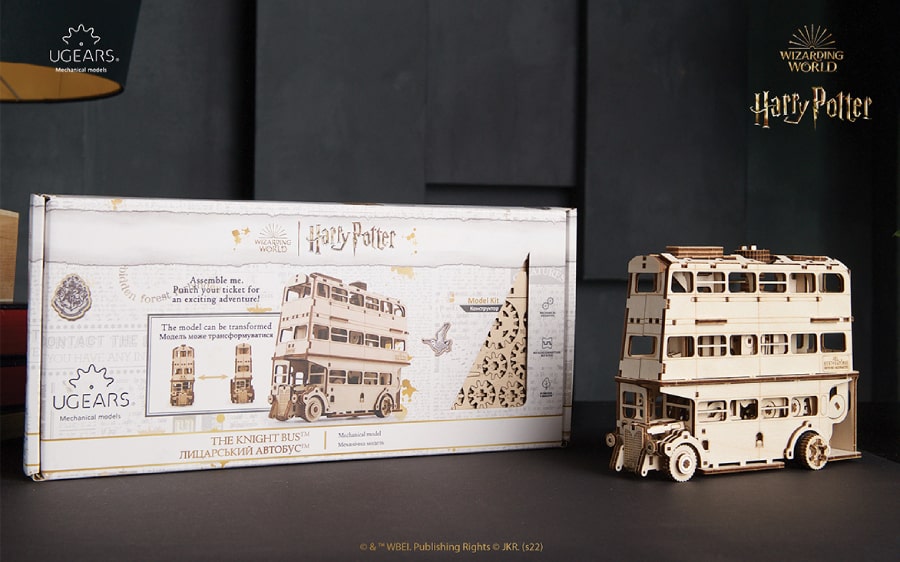 FLYING FORD ENGLAND™.
The Flying Ford England™ has a spring engine that can travel 3-4 meters. The front wheels turn 25 degrees in both directions. This smart car has a secret "ejection" function, like in the movie Harry Potter and the Chamber of Secrets.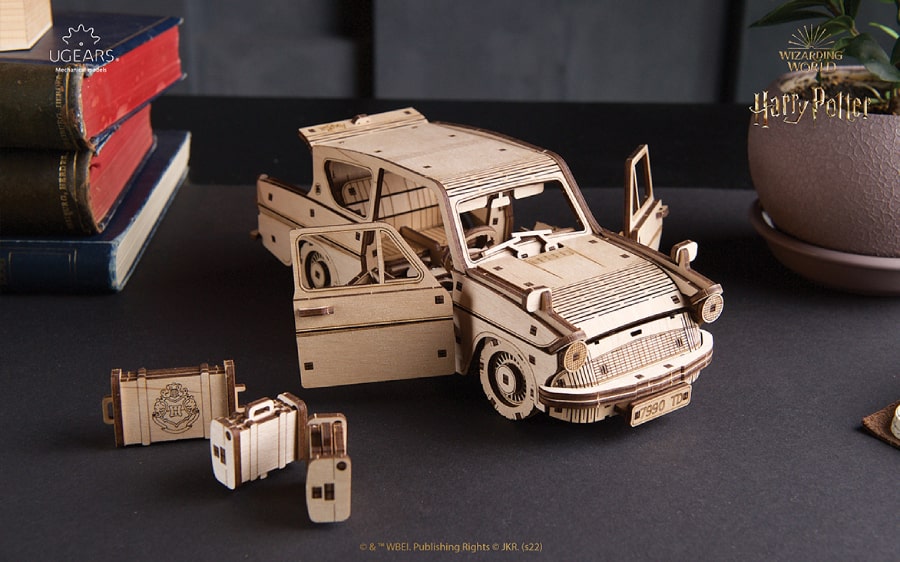 Ugears continues its work in Ukraine
Until 2022, Ugears produced more than a million models year after year. Founded in 2014 and based in the village of Horenka, not far from Kyiv, the company has gained popularity in 90 countries on all five continents. However, in 2022, due to Russian aggression, Ugears was forced to temporarily suspend its operations. Being on the front line of hostilities, the company's office and production facilities were severely damaged by artillery shelling, and a warehouse with products worth 500,000 euros was destroyed.
However, after the Ukrainian defense forces liberated the territory, Ugears resumed operations. In 2022, the company released more than 20 new models, including the award-winning Harry Potter™ sets, which are very popular among hobbyists. Ugears is looking forward to a peaceful end to the conflict in Ukraine and continues to delight its fans around the world with new models from the Harry Potter™ series.